Pediatric Chiropractic
The Physical Demands of Childbirth
You know how demanding childbirth is on the mother's body, but people don't always think about the effects of the birth process on the baby. Even a completely natural birth with no interventions is one of the most traumatic experiences that will happen in our lives. The baby's skull bones compress, and the spine changes its shape. All this takes a toll on their nervous system. Since babies have so much growing and developing to do so quickly, it's important that they start with the best nervous system function possible.
There are very few non-intervention births in this country and interventions can cause even more misalignment and nervous system interference. The pulling on a baby's head can stretch the neck to two times its normal length, for example. Epidurals can also affect the baby's nervous system.
NEW PATIENTS »

Don't Wait for Problems
For over twenty years, we've encouraged families to take a proactive approach to their child's health, rather than waiting for problems to appear and then chasing solutions. At On Purpose Chiropractic, we've checked and adjusted many babies shortly after birth. By establishing an optimal brain/body connection as soon as possible, your baby can begin developing optimally. Your baby could also avoid many common childhood issues that result from nerve system interference.
In addition, they'll experience fewer illnesses and grow up to be healthier with chiropractic in their life.
Conditions We Help Resolve
We see many patients whose parents didn't know about pediatric chiropractic care until their child started having problems of one kind or another.
Some common childhood issues we get great results for include
Ear infections
Latching problems
These issues are common during the first year of a baby's life. Once a baby starts crawling, walking and running, parents may notice their gait is "off" or unbalanced, or their posture is crooked. These are things chiropractic care can address and correct, so that your child can continue developing more optimally.
For older kids, falls from bikes and playground equipment are common causes of misalignment and nervous system interference. Parents often tell kids to "walk it off," but if there's a misalignment that needs to be corrected, walking it off won't help. Misalignments alter the physics of the spine over time. These misalignments cause degeneration that often won't be detected for years, because pediatricians aren't trained to look for misalignment.
In Dr. Kleinberg's case, he fell from a hammock when he was 9 years old. Even though it was just a 2-foot fall, the misalignment led to degeneration that wasn't detected until he was unable to get out of bed four years later. Chiropractic care corrected the problem and Dr. Kleinberg strives to help children avoid the same degeneration and pain he experienced.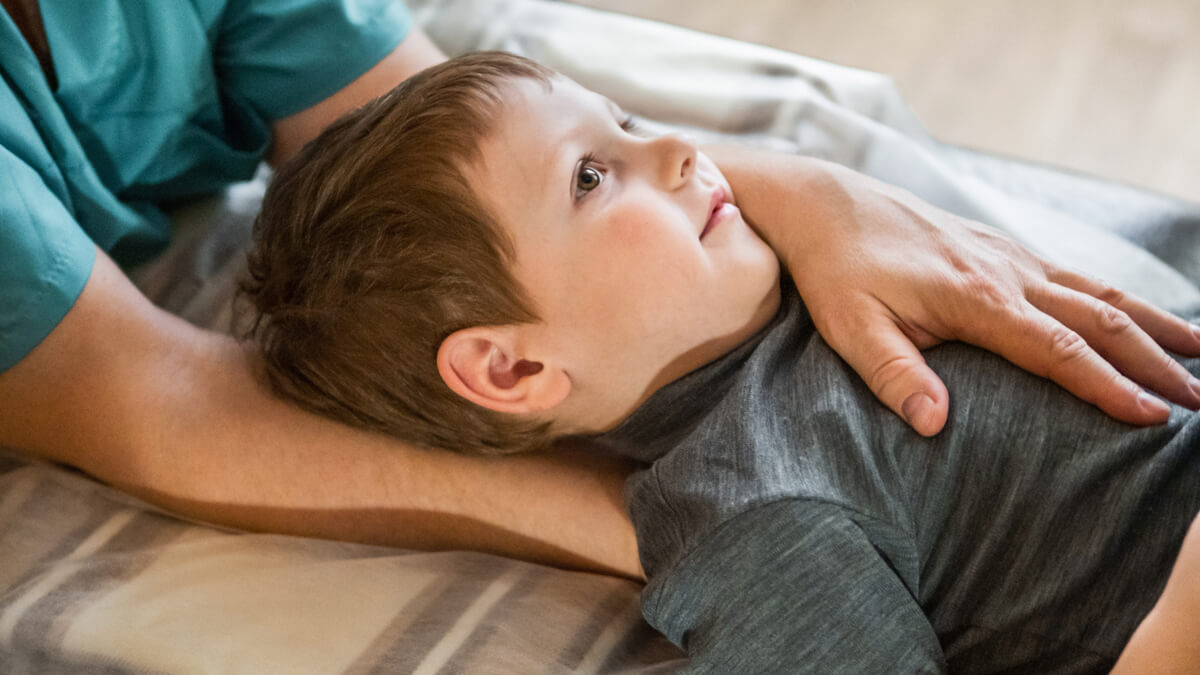 Our Safe, Gentle Approach
Adjusting children is much different from adjusting adults. Depending on the age of the child, Dr. Kleinberg may just use his pinky to apply very light pressure. In addition, we are very conservative in our use of X-rays for children, primarily only when scoliosis is a concern.
Start Your Child On the Road to Optimal Health
Contact us today to book your child's first appointment!


Pediatric Chiropractic in Los Gatos, Saratoga CA | (408) 354-8044